BIRMINGHAM AND THE BLACK COUNTRY

Photograph: Birmingham Central Library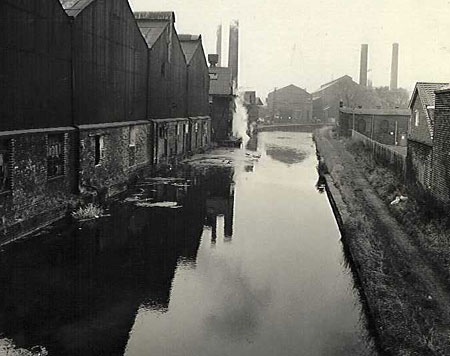 Traditional breeding habitat in Birmingham along the canal system with its disused power stations and warehouses

Black redstarts in the Birmingham and the Black Country area have traditional nesting sites at open arid urban wasteland and old buildings, which tend to be associated with canals and railway lines. Monitoring work carried out in the late 1980s showed there to be about 15 pairs present composed of clusters of breeding sites with high numbers of males to females. Traditional breeding sites have been the Snow Hill Station area and Gas Street Basin in Birmingham city, along with occasional sites in the Black Country, mainly along the canal network.


Photograph: Sue Woods, The Wildlife Trust for Birmingham and the Black Country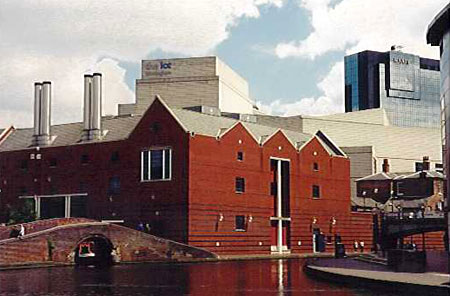 Regeneration of Birmingham City Centre has seen a drop in breeding pairs

Since that time much redevelopment (particularly in central Birmingham) has taken place and there has been a loss of several of the "traditional" nesting sites. There has been fragmentation of the population sites as developments have destroyed habitat. At present there are 2 confirmed breeding pairs in Birmingham (one being at the first post-war breeding site, at Moor Street in 1952) and 5 sites where singing males are holding territory, however most of these are threatened by potential redevelopment. The population is thought to be stable but threatened.

As far as is known there has been no mitigation for black redstarts in regard to development in the past, however with the production of the Species Action Plan within the Biodiversity Action Plan for Birmingham and the Black Country in July 2000, awareness is being raised. Interest in mitigation has been shown from a potential developer in Birmingham and a survey of traditional breeding sites and potential areas is being carried out to ascertain the current situation. The need to involve both planners and developers in this area is crucial to ensuring black redstarts are considered before development threatens.

All records of Black redstarts for the Birmingham and Black Country can be obtained from Ecorecord.